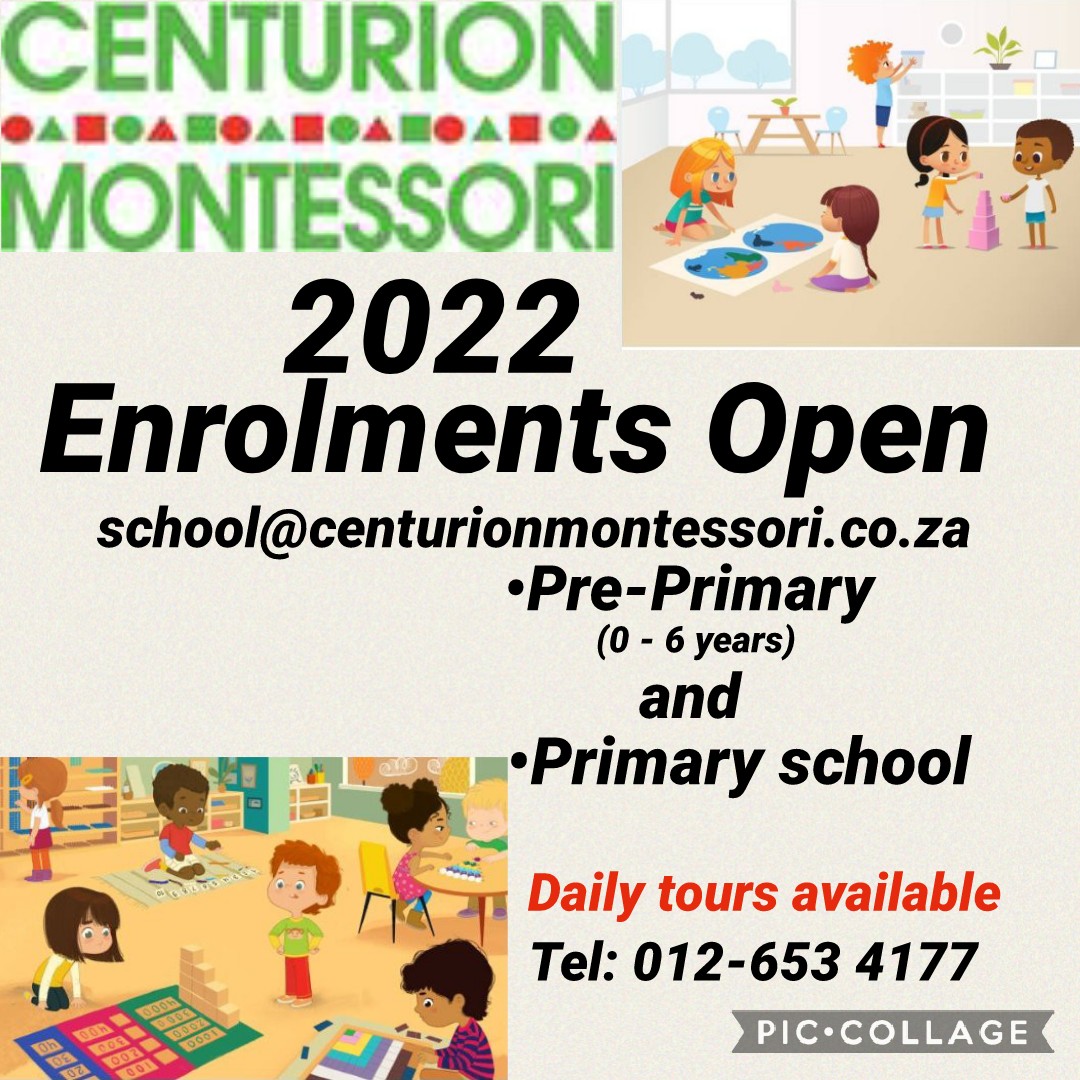 Centurion Montessori School Offers
Holistic education that aims to meet the needs of the learners academically, physically and emotionally.
The prepared environment contains Montessori didactic equipment which allows concrete experiences of concepts.
We encourage understanding through a questioning mind.
Classes are small and consist of a mixed age group, fostering a community spirit and ensuring that the needs of every child are met.
Outings enrich children's experiences and the Primary children also go on an annual camp.
Inter-murals are offered as part of the curriculum to the Pre-school and Primary sections.

Pre-primary: PhyZZ Ed (4 to 6 year olds), Music, Clamber Club (0 to 3 year olds) and Computers (Grade R students)

Primary: Computers,

PhyZZ Ed

, Music, Chess and Art.

Various Extra-murals in the afternoons.
Documents are available for download from the Documents page
Our Teachers